[PRESELL] YOUR ORDER WILL BE PROCESS ON OCTOBER 2018
The RX-78-2 Gundam (aka the Gundam or White Mobile Suit) is the titular mobile suit of Mobile Suit Gundam. Part of the RX-78 Gundam series, it was built in secret on Side 7. The Gundam would turn the tide of war in favor of the Earth Federation during the One Year War against the Principality of Zeon. The unit was primarily piloted by the series' main protagonist Amuro Ray.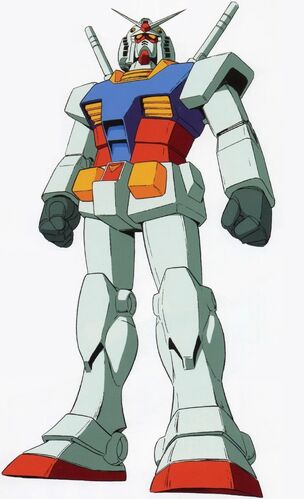 Technical Specifications
Classification: Prototype Close Quarters Combat Mobile Suit
Model Number: RX-78-2
Official Name: Gundam ガンダム
Head Height: 18.0 m
Overall Height: 18.5 m
Base Weight: 43.4 t
Full Weight: 60.0 t
Power Source: Minovsky Ultracompact Fusion Reactor
Generator Output: 1380 kW
Consisting of 12,000 individual elements, this beast clocks in at 90cm tall and weighing almost 10kg
It's shaping up to be some thing special. You can learn more about product on our official website.All of us at Lepin World can't wait for you to experience it.